The Premise
In August 2020, KidSport Calgary approached Sport Calgary with a proposal to put together a series of videos. The purpose of the videos was to tie in with the return-to-sport theme that many sport organizations were experiencing in light of the COVID-19 pandemic.
The videos were a reminder to the public that KidSport Calgary is still here and ready to help any family in need safely return to sport, both in financial and equipment means.
Sport Calgary proposed three videos to capture the three primary perspectives of KidSport Calgary's main demographics: the families that ask for help, the sport organizations they partner with, and local business that invest as donors and/or sponsors, which KidSport Calgary accepted.
The objective of the final videos was used to market to the respective target audiences of each video (KidSport families, local sport organizations, and potential donors & sponsors) to better explain who KidSport Calgary is and what they do.
The Production Process
I was introduced to my primary contacts at KidSport Calgary Kelly Oehlerking and we started coordinating on the planning stages. I wrote all my notes down in a production book to help me centralize all my notes regarding the project, from KidSport's initial comments, interview questions, locations, and shot lists.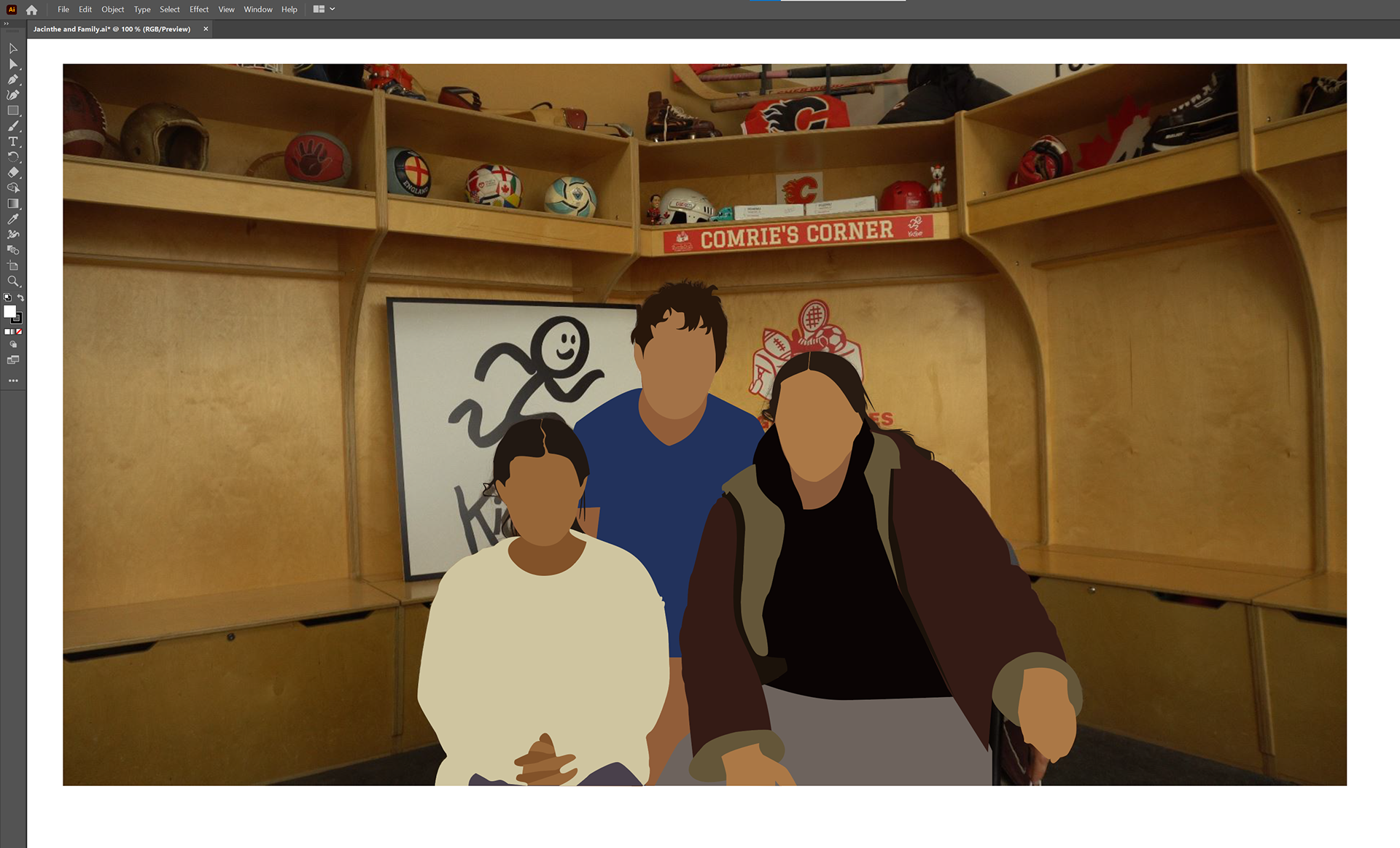 A Bump in the Road: Creative Problem-Solving in Action
On Friday October 30th, we recorded the interviews for two KidSport families. Production was pushed to 2021 due to the uncertain schedule of one of the final families scheduled to be interviewed.
Another obstacle that stood in the way was that one of the families interviewed refused to have her face on camera. Fortunately, she was fine with her voice and the faces of her kids appearing, but did not want to her own face on camera.
As a visual workaround, I created silhouette-inspired illustrations of both families as a transition point between the videos as well as a background  visual with an audio spectrum animation synchronized with her audio.
Production of the video concluded in early 2021.