Mental Health Resilience
On September 28, 2020, Sport Calgary hosted a Mental Health Resilience Panel Discussion in partnership with headversity. My role with this project was to put together the marketing material as well as assist the team at headversity with moderating the livestream of the panel at Canada's Sports Hall of Fame.
Below is the primary design created and used for promoting the panel discussion on social media and through email. The design takes a departure from Sport Calgary's red and gray brand, but due to the subject matter of the panel, I went with organic, calmer colours to convey the look & feel of the subject matter.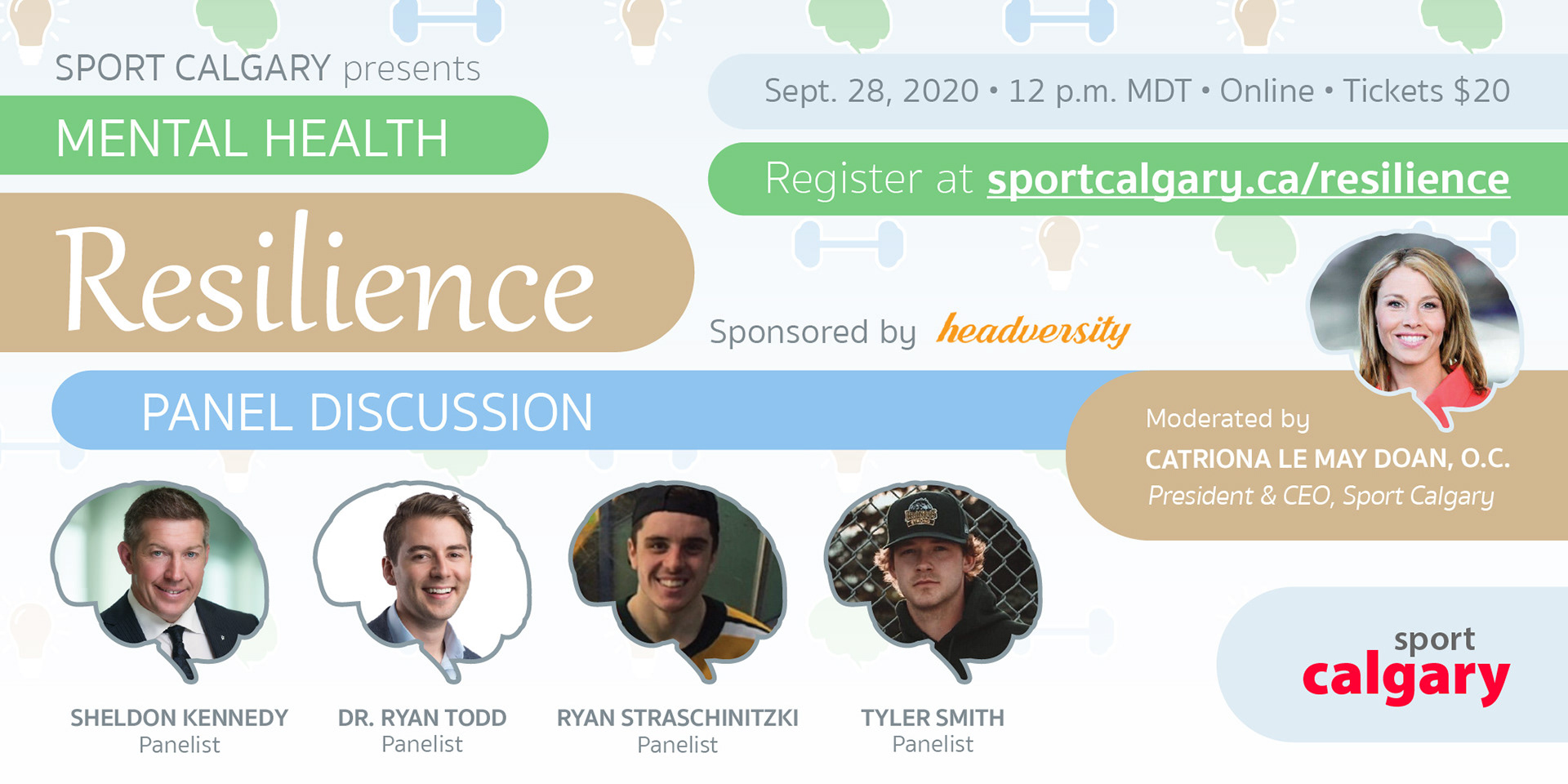 Beckie Scott Hot Stove Discussion
Sport Calgary's CEO Catriona Le May Doan sits down with Olympic Champion and Founder of Spirit North Beckie Scott to talk about Spirit North, WADA, and her experience through 3 Olympic medal ceremonies during the 2019 Calgary's Celebration of Sport Gala.
Calgary 2026 Olympic Bid Panel Discussion
Sport Calgary's Celebration of Sport is an event to acknowledge the people and organizations that make Calgary a world-class sport city. In October 2018, Sport Calgary arranged a panel discussion talking about the 2026 Olympic bid featuring Cheryl Bernard, Mark Arendz, Anna Sellers, and Todd Hirsch.

Empowering Women & Girls through Sport
Sport Calgary, in partnership with Canada's Sports Hall of Fame, presented a panel discussion about empowering women & girls through sport. Moderated by 2-Time Olympic Gold Medalist in Speed Skating and CEO of Sport Calgary, Catriona Le May Doan.