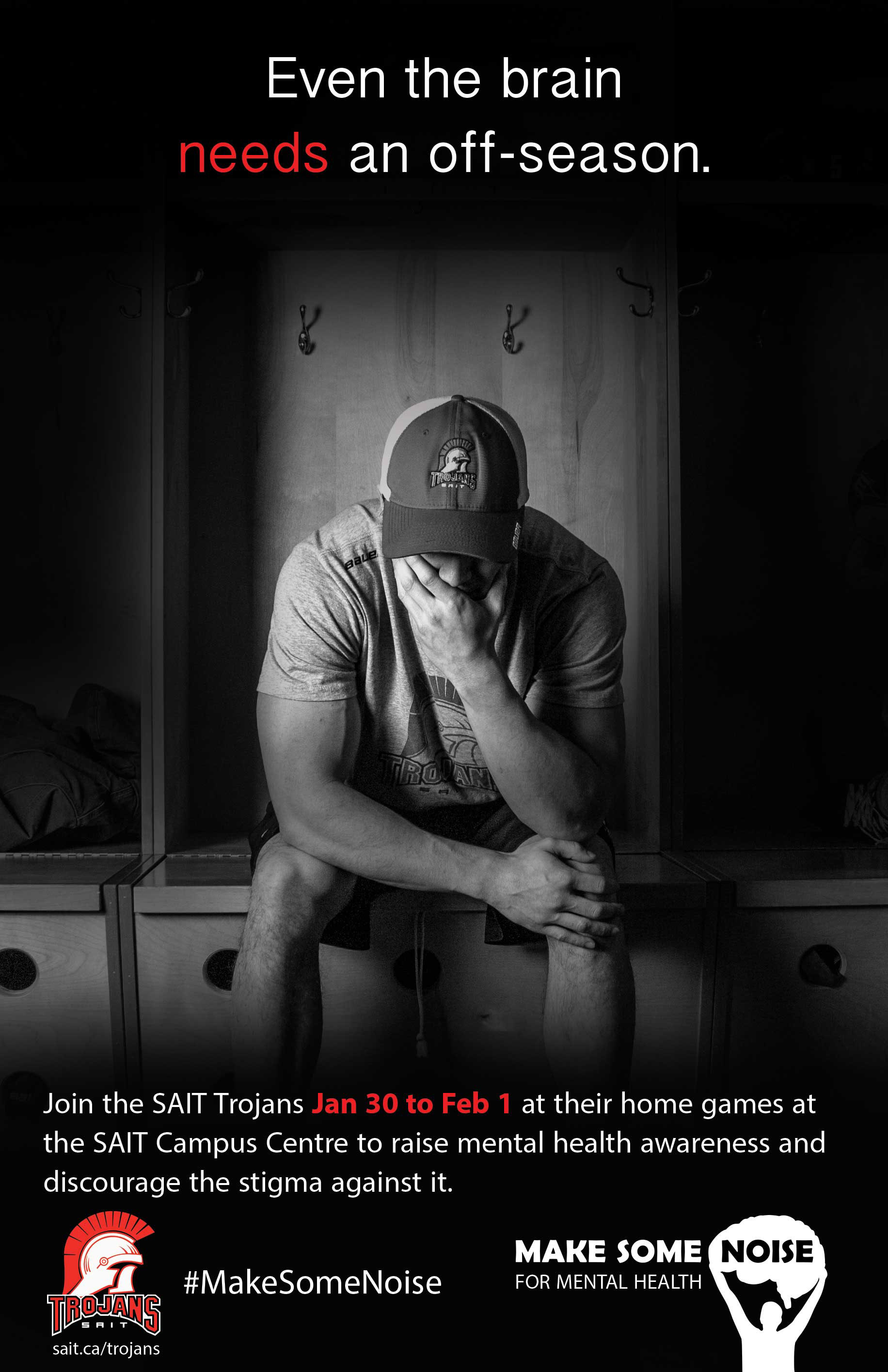 Make Some Noise for Mental Health is an award-winning initiative within the Alberta Colleges Athletic Conference (ACAC) to promote mental health awareness on campuses and is endorsed by the Canadian Mental Health Association (CMHA) in Alberta. The campaign was hosted at all 17 ACAC member institutions in 11+ Alberta communities partnered with Canadian Mental Health Association Alberta (CMHA).
The mission is to implement a conference-wide mental health awareness campaign to break the stigma surrounding mental health on campus. The awareness campaign is intended to encourage conversation and open mindedness and better promote resources and support available on campus and in the local area.
- Reduce/eliminate the stigmas related to mental health, wellness and mental illness
- Create awareness about local mental health resources on campus and through the Canadian Mental Health Association – Alberta (CMHA Alberta) and surrounding community
- Encourage empathy and understanding by developing an open-minded perspective through conversations about mental health
- Led by athletics staff and student-athletes
- Activate at home games and campus-related events
My role with Make Some Noise for Mental Health was to create the logo and the branding for the entire campaign. I was a student athlete when I got involved in the first year. Below are various multimedia pieces I create for the campaign over the past 3 years.
​​​​​​​
Make Some Noise Goes Nationwide / An Award-Winning Campaign
For the 2016-17 varsity season (Year 3), the Canadian Collegiate Athletic Association (CCAA) colleges and CEGEPs across Canada were encouraged to participate in the awareness campaign. Non-Alberta colleges that participate in 2016-17's campaign were Durham College, Niagara College, Dalhousie Agricultural Campus, Vanier College, Camosun College, and Vancouver Island University.
The same year, the SAIT Trojans received the 2016 True Imagination Award from the 
Lieutenant Governor's Circle on Mental Health and Addictions in Edmonton.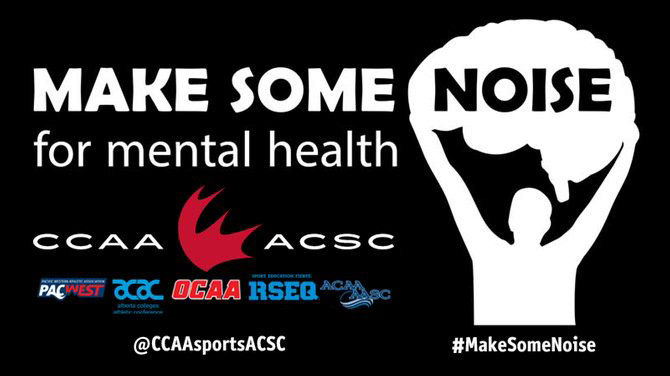 Twitter Moments from 2016-17 Make Some Noise for Mental Health Campaign
Make Some Noise for Mental Health Facebook Page
#MakeSomeNoiseForMentalHealth on Instagram